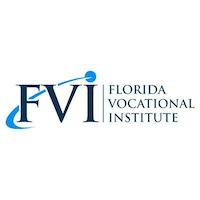 Florida Vocational Institute
Florida Vocational Institute's Web and Application Development Engineer program is a 9-month bootcamp designed to turn beginners into full stack web developers. The program consists of 20 hours a week of classes plus 5 hours a week of work outside the classroom. The curriculum's front end portion takes students from basic HTML5, CSS3, and vanilla JS all the way into LESS, jQuery, MVVM using Knockout.js and functional programming design patterns. The back end portion of the curriculum focuses on .NET and PHP, as these two technologies still power over 50% of the web and are the source of most developer jobs in the school's South Florida location.
Florida Vocational Institute has a career Services department which assists students with resume reviews, Linkedin profile reviews, and interviewing skills.
Florida Vocational Institute

General

Type

In Class
Focus
Javascript,
PHP,
.NET,

Started in

July 20th, 2015

Education

Length
9 months

Class size

Max 20

Sessions per year

1

Dedication per week

20 hours

Minimum skill level

Basic computer skills
Placement test
Coding challenge
?

Prep work before classes start

?

Interview

?

Finances

Total Cost

$15,000

Exclusive discount to Bootcamps.in visitors

No

Refund (if accepted job through program)

No

Financing / Scholarship

Yes
Title IV elegible.

Deposit

N/A

Payments

upfront

Assistance

Job

Assistance

Housing

No

Student Visa

No

Contact

Email

vmoreno@fvi.edu

Phone #

786-574-3350

Address

7757 West Flagler Street #220
Miami, FL 33144
City
Miami, FL

Country

USA

Review

Full review of this coding school

Click here
Select up to 3 bootcamps to compare
them side-by-side